Can't AFFORD office or hire a dispatcher?
Dispatcher 360 can serve you as a virtual office providing truck dispatch at a very affordable rate.
REQUEST FOR A DISPATCH SERVICE
Fill out this one-step form and we'll contact you shortly
DISPATCH SERVICE FOR TRUCKING COMPANIES
We provide various options to help you run your business
For best results, we hold an introductory call before you start so you can interview and choose the best dispatcher to work for you from our team of over 50 professional dispatchers.
We know exactly what it takes to keep a truck running without interruption in the most efficient way possible. That's why we are in constant contact with brokers to ensure dedicated lanes for our drivers.
Night shifts or weekends can be problematic, and often require premium pay to fill a position. Having a time zone difference in one of our offices will allow you to cover these shifts with ease. 
Our company does not handle tasks involving confidential information, but we can handle day-to-day bookkeeping, invoice factoring, general settlements, record keeping and financial data entry with our QuickBooks certified employees.
We work on your behalf, and all tariff confirmations are registered in your name, ensuring complete transparency and no problems. Payment for the shipment goes straight to you, and then we bill you for our services. 
A full-time office operation incurs significant costs to your business, including hiring, training, management, providing technology and, most importantly, maintaining regulatory compliance.
We know you're tired of continuously studying message boards, answering emails, and doing all the paperwork when you should be driving, or maybe resting before your next trip, or even worse, doing everything without resting and being behind the wheel. You only profit when the wheels are spinning. We'll take care of all the office work while you do what you're paid to do — drive. Our company specializes in helping owner-operators find the best and highest-paying load, and the final decision is up to you. We may not beat your home dispatcher on price, but we definitely have great resources that can beat it. However, we always work for you and by your rules.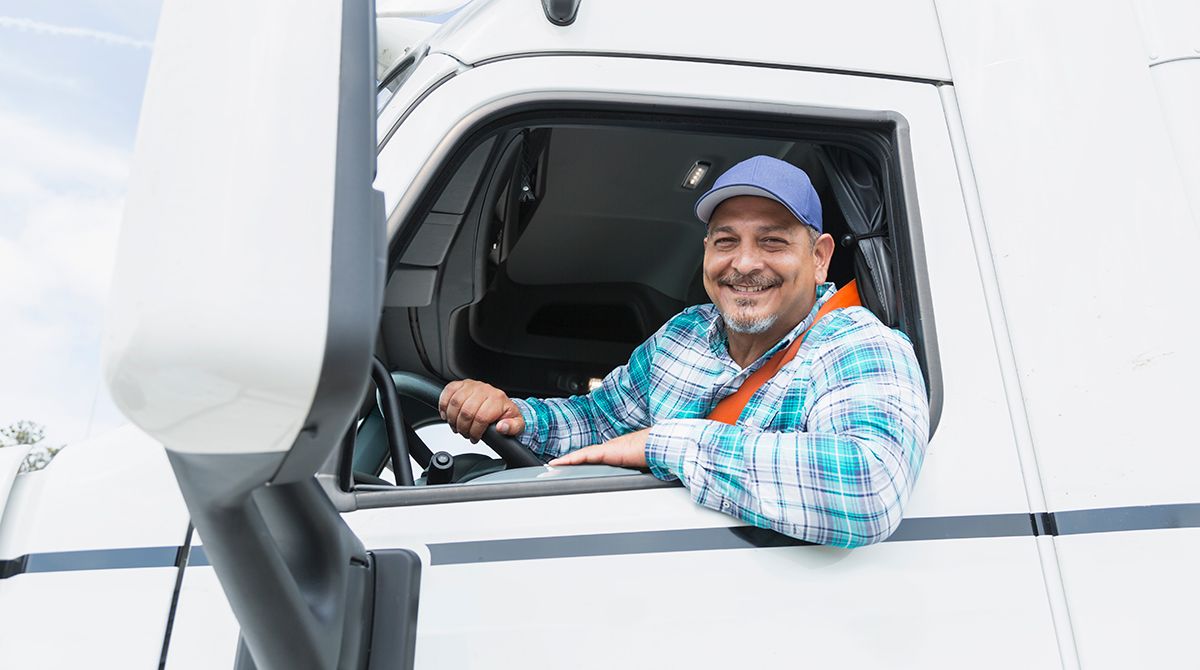 We provide more than just dispatchers, we provide a comprehensive operational solution to ensure the best results. Sure, you have the option of getting one in-home dispatcher services for an even smaller budget, but will you have it all from one person? According to our happy customers, it will cost you more in the long run.
Our dispatchers are always supervised by experienced dispatch managers who oversee the dispatch service and help solve various complex problems on a daily basis.
You will have access to our software, with which you can monitor and maintain organized work and view complete statistical reports, to keep track of all the shipments handled by our dispatchers.
Any business can face the unexpected, employees can get sick or leave, even more so when it happens at the very last moment when you don't expect it. We always have ready and capable dispatchers on hand just in case.
EXPERIENCED DISPATCH SERVICES FOR OWNER OPERATORS
Dispatcher 360 provides reliable 24/7 dispatch services for owner operators. Our top-notch services help you find top prices and the best loads to fill your schedule. With more than 50 dispatchers and seven years of experience, we're the right choice to help you with professional dispatch services for owner operators. Our goals are to prove our worth to you by negotiating high rates on your behalf and to establish a long-term relationship providing you with professional dispatch services for owner operators.
WHAT IS DISPATCH SERVICE
Our dispatchers know that driving isn't an easy job. The hours are long, and the conditions are tough. We take a load of responsibility off your shoulders by handling all the rate negotiation and paperwork. You can focus on driving when you choose our professional dispatch services for owner operators. We'll help you maximize your earning potential, reduce downtime and make every minute you spend on the road beneficial to your finances.
HOW OUR DISPATCH SERVICE WILL HELP YOU
We currently work with 300 truck drivers, and we're ready to work with you, too. Our experienced dispatchers set you up with the brokers. You don't have to deal with any follow-up. We handle all of the administrative tasks, including route and pay negotiation. You'll work with a dedicated dispatcher who gets to know you and your routes. You pick the areas where you prefer to drive, and we'll look at many load boards to choose the best reefer, flatbed or freight loads. With our independent dispatch services for owner operators, you won't have a truck stuck in limbo or big gaps between runs. Our truck dispatch services for owner operators also include lumper and detention.
SPECIALTY DISPATCH SERVICE AREAS FOR OWNER OPERATORS
Our independent dispatch services for owner operators include three areas of specialty: dry van, flatbed and reefer. To get started using a dispatch services for owner operators, you'll just have to answer a few questions. First, we'll ask you about your rules. For example, we'll need information about your preferred work schedule. If you want one whole weekend off each month or you want to avoid working on Sundays, just let us know. Perhaps you want to be home every night or every other night. We'll find the best lanes, loads and schedules to satisfy your preferences. Using a dispatch services for owner operators helps you reach your income goals and balance your work and personal needs.
BENEFITS OF DISPATCHER SERVICES FOR OWNER OPERATORS
Our truck dispatch services for owner operators deliver three key benefits:
Lowest fees in the industry

Back-office management for independent truck drivers

No long-term contracts required
At Dispatcher 360, we look forward to working with you. All you need to do is contact us, start your application and complete your paperwork. We'll get you set up with a personal dispatcher. Our fast and streamlined onboarding process means you can get started quickly. For more information about our services for owner operators, contact us today.
We offer the best deals on the market!
CASTROLhdl liaises and collaborates with many brokers as well as direct shippers to get the best possible orders for your truck. Our independent dispatchers are only paid based on what they load.
If you want to see how reliable Castrolhdl is, check out our portfolio.
OUR TRUCKING COMPANY DISPATCH PLANS
Here is a list of our performance based plans. We can customize per your specific needs (ex. AFTERHOURS only for a fix rate) 
AFTERHOURS
DISPATCH SERVICE 1-9
4% for DV/RF
5% for FB/SD
DISPATCH SERVICE 10+
3% for DV/RF
4% for FB/SD
ADDITIONAL SERVICE
INQUIRE FOR
PRICE DETAILS
AFTERHOURS
Dispatch support 24/7

✔

✔





DISPATCH
Market trend analysis

✔

✔



Load search/booking

✔

✔



Broker verification

✔

✔



Paperwork setup

✔

✔



Driver assistance

✔

✔



Trip coordination

✔

✔



Performance analytics

✔

✔



Dedicated dispatcher

✔

✔



Dedicated lanes

✔

✔



Broker affiliated

✔

✔



Loadboard accounts

✔

✔



Dedicated team

✔

✔





ACCOUNTING
Billing for factoring





✔

Trip calculation





✔

A/R ledger





✔



ACCOUNTING
ELD and AOBRD
monitoring





✔

Inspection reports





✔
Current transportation market is very challenging, when prices are low you just have to cutyour expenses. Remote dispatching is becoming a trend of smart operations. Hundreds of drivers along with their companies are using our dispatch service, don't be left behind!
CALL OUR US-BASED OFFICE 815.264.2000