CASTROLhdl.com — your Amazon for dispatchers.
We offer certified trucking dispatchers!
Who «The Truck» dispatching you?
Truck dispatch service and 24/7 virtual office.

Save money and money will save you
Finding high-paying freight is our main specialty, all you have to do is focus on driving. Entrust us with all the phone calls, negotiating with brokers for the best rates, sending out emails about shipments, filling out boring paperwork, developing regular routes, handling all the issues and most importantly, saving your money with our low commission, no-contract package plans.
Our qualified dispatchers can also be a streamlined addition to your existing team, with a whole host of responsibilities, but only at a lower fee. In addition, we can easily solve your problems with filling after-hours or overnight shifts, ensuring a professional experience and customer satisfaction. Our dispatchers are certified industry experts. 
We are a leading trucking dispatch service, and our 25+ years of experience in the trucking industry is our strong advantage. While our 300+ drivers work to transport your valuable freight on time, we are here 24/7 to keep you informed on a regular basis. Every one of our dispatchers will always provide honest updates 3 times a day, no lies. 
We don't hide our achievements and are proud of them
Our number of drivers is increasing daily, making us the number one source for dispatch.
We select only the best candidates, and after training and exams, they become certified.
Founded in 2012 for small businesses today we are a leader in dispatch services in the U.S. market.
WE ARE A FULLY U.S.-BASED COMPANY
It's all about trust and transparency
To give you complete confidence, we are a fully registered company based in the United States, and when you partner with us, we will provide a complete package of documents along with a W-9. What's more, we have a real physical location in the Chicago area, so you can come see us anytime. But the greatest convenience for you is our easy Zelle payment transfers to Chase bank with no fees for you and with a bank you trust. These are our main competitive advantages over many other shady companies using international transfers, Western Unions, no W-9 and even no physical presence in the US. Think about it!
FREE START WITH OUR DISPATCH SERVICE
We offer a FREE ONE-WEEK TRIAL of truck accounting services to make sure we're the perfect fit for your trucking business.
WHY SHOULD YOU WORK WITH US?
We are experts in trucking service
SMART BUSINESS OPERATIONS
Remote truck dispatch services are gaining popularity due to the fact that it's an inexpensive way to get qualified dispatchers working exclusively for you.
SAVING ON OFFICE OVERHEAD COSTS
Maintaining a full-time office with your own dispatchers will cost you thousands of dollars. With our company, you can have an inexpensive office with qualified dispatchers.
FINDING THE PERFECT DISPATCHER
It's hard to find capable dispatchers, but even harder to train them properly. We take all the stress out of hiring, training and managing for you.
LABOR DEPARTMENT RESPONSIBILITY
Labor Department litigation or violations are costly, especially misclassification of W-2 employees or failure to pay overtime. Our services will keep you compliant. 
THE EQUIPMENT WE SPECIALIZE IN
ABOUT DRY VAN TRAILER A 53′ dry van is a type of semi-trailer that's fully enclosed to protect shipments from outside elements. Designed to carry
Read More »
Our principle is simple… Our dispatchers will work for you on your terms!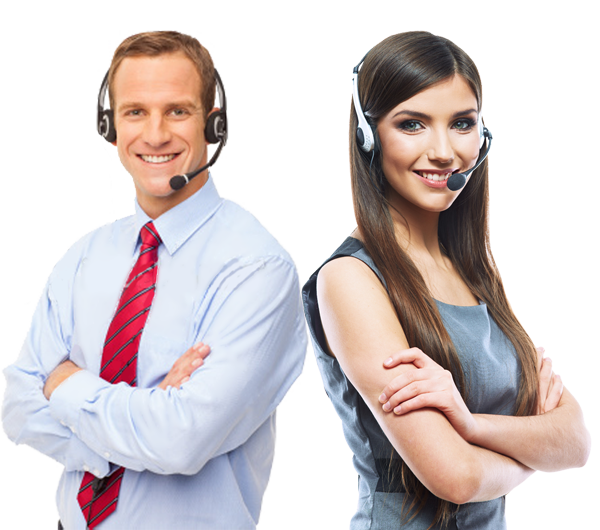 We assist small and medium-sized businesses with finding loads for their trucks, dispatching drivers and assisting with day-to-day operations. 
With our remote dispatchers, you can save 50%-87% on office, training, management and maintenance costs for «full-time» employees. We give you a competitive advantage! 
Most of our dispatchers have master's degrees from renowned universities. We also train and certify them with our top industry experts when they are hired.

You will have a dispatcher assigned to you to oversee your dispatchers daily work and answer your questions at all times.
TRUCKING DISPATCH COMPANY
Driving a truck or managing a fleet is tough work. You don't have a minute to waste. Instead of spending hours every day or week on paperwork, administrative tasks, negotiations and finding loads, you can count on us at Dispatcher 360 to handle all of these duties for you. Our dispatch services for trucking companies, owner operators and freight brokers will save you time, reduce your costs and help you reach your productivity and profitability goals.
ABOUT OUR TRUCKING DISPATCH SERVICE
We set and maintain high standards for ourselves, and that shows in the quality of service we provide to our customers. Our goal is to establish long-term relationships with our clients, and we do so without any contract requirements. People stick with us because they want to, which demonstrates our commitment to customer care. We support our employees so they can support you. Each team member receives the right encouragement, training and education to deliver excellent service. By treating our team right, we keep we build loyalty and retain experienced employees.
HOW WE CAN HELP YOU
Our company provides exclusive truck dispatchers to save you money compared to the expenses related to in-house dispatching staff. We also help carriers select the top-paying freight for their trucks. By negotiating on your behalf and giving you the best options, we make it easier for you to choose which loads to accept. You give us your rules, such as when you want off and where you prefer to drive, and we'll find the top routes. For freight brokers, we'll pair you with the right drivers to move more loads with minimal downtime. We're the industry leader among dispatch service trucking companies because we provide you with the tools you need to keep your trucks full and on the road.
WHO WE SERVE
We serve owner operators, trucking companies and freight brokers. Our clients include individuals, small businesses and rapidly growing companies.
OWNER OPERATORS
Independent truck drivers love working with us. You'll have a single point of contact through a dedicated truck dispatcher. Your dispatcher has inside knowledge of logistics and transportation and always looks out for your best interests. You'll provide us with your preferred driving days and times as well as the distance you're willing to drive. Your dispatcher will maintain knowledge of your routes and schedule to provide you with critical support. Your load options will be customized, and we'll negotiate the best rates on your behalf.
TRUCKING COMPANIES
Trucking companies count on us for providing coordinated logistical services. We understand the complexity of the business and allow you to focus on freight delivery instead of administrative chores. Our services provide you with a key competitive edge that works in your favor for growth and profitability. We assign a dedicated dispatcher to work with you. By developing rapport, we're able to meet your needs and get to know your transportation company in intricate detail.
FREIGHT BROKERS
As a freight broker, you want to work with the best trucking dispatch companies. We have more than 25 years of experience in the transportation industry. With more than 300 drivers on our roster, we'll ensure that your valuable goods are delivered on time and in perfect condition. Our dispatchers work 24/7, and we provide you with regular updates at least three times per day about the location, status, and arrival time of your freight.
WHAT SETS DISPATCHER360 APART
At Dispatcher 360, we create a mutually beneficial relationship between our company and our customers. Our goal is your success. We help you grow your business and save money at the same time. Qualities that set us apart from other freight dispatch companies: — More than 25 years of experience — Coordination for all types of freight and trucks — Certified dispatchers — Continuous improvement and growth — Honest and ethical business practices — Upfront fee structure — Multiple layers of dispatcher coverage
HOW TO GET STARTED WITH US
We make it easy to get started with our dispatching services. The steps to working with us are simple and fast. Before you know it, you'll be working with the best of the trucking dispatch companies in the USA. Follow these steps to get started with us: — Pick a service plan. We give you all the details so that you can make an informed decision and pick the best plan for your needs. — Sign our agreement. This agreement details your rights and responsibilities for working with us. — Exchange information. You'll provide us with details about your business, and we'll set you up with an exclusive dispatcher and access to load database information. — Accept loads. We'll start negotiating on your behalf as soon as your profile is complete. We put the rates, loads and pertinent details into your online account for your review. — Close the loop. We only invoice you for the loads you accept. Your invoice appears the week after the work is complete.
BENEFITS OF WORKING WITH A DISPATCH COMPANY
As your business grows, the amount of time it takes to handle the paperwork, book the loads and coordinate routes increases at an exponential rate. Keeping someone on staff to do this in-house is expensive, and you won't have a backup if they get sick or quit. Choosing a freelancer to handle your dispatching means you might not get someone with the right experience or savvy business skills. When you choose us, you'll benefit from our: — Experienced negotiators — 24/7/365 dispatcher coverage — Resources for growth — Skilled and highly trained dispatchers — Rapid problem solving — Clear and concise communication At Dispatcher 360, we're prepared to assist you with all of your administrative needs. Whether you're an independent owner/operator, a freight broker or the manager of a trucking company, we've got you covered. Our goal is to simplify the logistics process so that you can spend more time working and getting things done. Leave all the administration, paperwork and coordination to us. For more details about our dispatch logistics company, reach out to us at 815.264.2000, or send us an email at contact@dispatcher360.com. You can also complete our online contact form here for additional information, and one of our customer care associates will get back with you as soon as possible. Maximize your time and earning potential, and get started with us today.
It's not how much money you make that matters. It's how much money you save that matters.
Robert T. Kiyosaki
Today's transportation market is very challenging, when rates are low, your solution is to cut costs. Remote truck dispatch services are becoming a smart operations trend. Already hundreds of drivers along with their companies are using our dispatch service, take advantage of it too!
CALL OUR U.S. OFFICE TO START SAVING UP TO 87%
815.264.2000

Still unsure if it's worth partnering with us? Take a look at the reasons 
why you should choose us over other companies!
We use an organized data management system so our clients can quickly find the information they need.
We have over 50 truck dispatchers to help your business upgrade or downgrade if desired anytime
We have over 50 dispatchers, allowing your business to scale up or down at any time.
We operate 24 hours a day and 7 days a week, perfect for your night or after-hours shifts.
We work on a commission basis and payment depends on the results of our work, if there is no result, no payment is made.
We understand that a dispatcher's productivity depends on a comfortable work environment and reliable technology.
We can't help but notice how much you'll save by using our service, especially in the current market conditions.
We manage your dispatch service, giving you the opportunity and time to focus on the more important things in life
Read the press on independent dispatch service
Income distribution with/without an independent dispatch service, and service-evaluation tips…
Independent dispatch service providers offer tech, relationship hands in spot negotiations…
Feel free to contact us for any business or personal inquiries