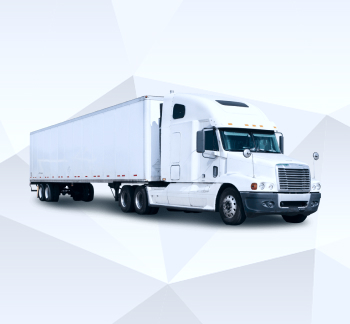 A 53′ dry van is a fully enclosed type of semi-trailer that protects cargo from the elements.
Designed to transport palletized, boxed or bulk cargo, dry vans do not maintain temperature conditions (unlike refrigerators) and cannot carry oversized cargo (unlike flatbed trailers).
Dry vans are the most in-demand cargo trailers on the road due to their versatility, and they are always highly regarded by our brokers and shippers. 
FREE START WITH OUR DISPATCH SERVICE
We offer a FREE ONE-WEEK TEST START of our truck dispatch service so you can see if we are the perfect fit for your trucking business.