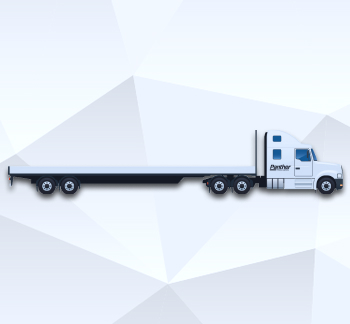 ABOUT FLAT BED or STEP DECK TRAILER
A flatbed trailer is a trailer with a flat cargo platform, and most can be loaded on top, on both sides, and in the back. They come in a variety of styles with a variety of features, allowing you to transport everything from construction materials and industrial equipment to airplane parts and mobile homes. Step deck trailers, also called drop deck trailers, have upper and lower decks. They are used to transport loads that are too tall or wide to fit on a standard flatbed. Castrolhdl provides professional dispatch services for both types of trailers.
WE EMPLOY 30+ DISPАTCHERS IN OUR HIGH END OFFICE
Our service will satisfy all of your truck dispatching needs, so you can concentrate on more important tasks.
WHY USING Castrolhdl TRUCK DISPATCH SERVICE
If you manage a fleet of trucks, are a fleet owner or a company in need of trucking services, our Castrolhdl team is happy to help you. We partner with independent truck drivers and fleet managers to efficiently provide flatbed dispatch services. Our professional customer service team is dedicated to coordinating connections between drivers and people or companies who need to move freight. Learn more about why flatbed truck dispatch is one of our most sought-after services and why we are the best choice for providing you with high-paying loads and reliable drivers.
TYPES OF LOADS FOR FLATBED TRUCKS
If you need to bring in heavy, bulky or oddly shaped cargo, entrust our team of flatbed truck dispatchers to handle all the issues. Flatbed trucks are the best choice for loads that would be difficult to load or unload from a flatbed truck. Their low center of gravity also allows them to be used for transporting heavy loads. Pipes, machines, generators, tractors, pumps and more can be transported on flatbeds. Let Castrolhdl handle all the administration of your flatbeds. We'll find the right drivers to transport the goods so that your company gets everything it needs on time. If you are a driver, you can rely on our flatbed truck dispatch service to negotiate ideal rates and schedules on your behalf. You determine the cargo you need to move yourself, and you can take as much or as little as you want. For more information about our cost-effective flatbed truck dispatch services, contact us at Castrolhdl now.
FREE START WITH OUR DISPATCH SERVICE
We offer a FREE ONE-WEEK TEST START of our truck dispatch service so you can see if we are the perfect fit for your trucking business.